BIDS Trading L.P. is a registered broker-dealer and the operator of the BIDS Alternative Trading System (ATS), which brings counterparties together to anonymously trade large blocks of shares. The BIDS ATS resolves the classic paradox of the block trader – the need to find legitimate trading counterparties without prematurely revealing trading intentions.
The BIDS ATS is open to all qualifying broker-dealers and their institutional clients, subject to basic credit and regulatory requirements.
BIDS Trading is a subsidiary of BIDS Holdings L.P., which is a wholly-owned subsidiary of Cboe Global Markets, Inc. (Cboe). The BIDS ATS is not a registered national securities exchange or a facility thereof. The BIDS ATS is an independently managed and operated trading venue, separate from and not integrated with the Cboe U.S. securities exchanges.
Senior Management
Bryan Harkins
President
Bryan Harkins is President of BIDS Trading L.P., a wholly-owned subsidiary of Cboe Global Markets, Inc. (Cboe). In this role, Harkins oversees the operation and strategic direction of BIDS Trading and is leading the business in its expansion into new asset classes and geographies.
Previously, Harkins was Executive Vice President, Head of Markets at Cboe, where he led the sales, product development and competitive strategy for the company's U.S. equities, futures, options and global foreign exchange businesses, its suite of market data and access services products, as well as the firm's growing ETP listings business. Based in New York, Harkins joined Cboe in 2017 as part of the Bats acquisition.
At Bats, Harkins led the competitive strategy and thought leadership of the equities business and built and grew the ETF listings business into a major industry player, bringing competition and innovations that benefited ETF issuers and investors. Also, U.S. Options market share more than tripled under his leadership, increasing to over 11 percent at the time of its acquisition by Cboe. He also guided the Bats FX business' rapid growth to become one of the largest institutional spot FX platforms in the world.
Harkins joined Bats in January 2014 when it acquired Direct Edge Holdings, creating the largest U.S. equities stock exchange operator (excluding auctions). As a founding employee and Chief Operating Officer at Direct Edge, Harkins led the firm's growth into one of the largest players in the U.S. equities market. He also was responsible for operations, product development, sales and the day-to-day activities of the EDGX and EDGA stock exchanges, which continue to operate under Cboe's current equities franchise.
During his nearly 20 years in the electronic trading space, Harkins has held numerous technical, operational, product and senior sales positions at Instinet, Brut and Nasdaq.
Harkins is active in the community. He co-founded and hosts the annual Wall Street Rides FAR cycling event that supports autism research, and sits on the Board of Directors of Project Hospitality, which provides food, shelter and services for the needy in Staten Island, New York. Harkins' industry colleagues recently recognized his philanthropic efforts with the 2019 Markets Media award for philanthropy.
He holds a Bachelor of Arts from the University of Notre Dame and an MBA from New York University's Stern School of Business. Harkins holds Series 7, 24, 55 and 63 licenses.
T.R. Lazo
Chief Legal Officer
T.R. Lazo manages legal and regulatory affairs for BIDS Trading and implements strategic goals of the company from a legal and compliance perspective. 
Prior to joining BIDS Trading, Lazo served as Managing Director and Head of Equities for SIFMA, where he developed industry policies on equity trading and market structure issues. T.R. also worked for the New York Stock Exchange as Senior Vice President and as the General Counsel of NYSE Regulation.  Previously T.R. worked for the law firm Morgan, Lewis & Bockius LLP and in the SEC's Division of Trading and Markets.
T.R. graduated from Middlebury College (BA) and the Catholic University's Columbus School of Law (JD).
Marybeth Shay
VP, Sales and Marketing
Marybeth Shay is responsible for spearheading the growth of BIDS Trading, with a focus on strategic business development. Shay also manages overall direction and day-to-day operation of the sales and marketing team.
Prior to joining BIDS Trading, Shay served as Senior Vice President of Sales and Marketing for the Boston Equities Exchange (BeX), where she was a member of the Board of Directors of the BSX Group, LLC. Shay was employed by the Boston Stock Exchange for thirteen years, overseeing business and product development, the Market Operations Center and the sales effort for the equity business of the Exchange. She has also worked at Colonial Mutual Funds, in both sales and management capacities.
Shay graduated from Boston College and holds the FINRA Series 7, 24, 57 and 63 licenses.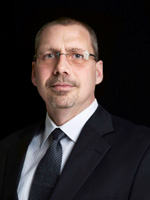 Jim Lee
VP, Chief Operating Officer
As COO, Jim is responsible for managing day-to-day market operations and IT operations of the company, and support of the BIDS Trading ATS. Jim was a founder of BIDS Trading.
Jim has 35 years of experience in technology and business management, including 30 years in exchange systems technology. He has designed trading and order matching systems for exchanges and investment banks, auction and negotiation systems for primary and secondary debt markets, block trading and negotiation systems for equities and OTC derivatives products, and systems for trading and clearing electrical power transmission and electrical power spot contracts and forward contracts. He has worked with a global customer base including Merrill Lynch, CBOE, the Boston Stock Exchange, the Deutsche Börse, the Saudi Arabian Central Bank, SIA S.p.A and the Bermuda Stock Exchange.
Jim holds a B.Sc. Degree in Computing Science from the University of Calgary, and FINRA series 7, 24, 57, 63 and 99 licenses.
Brett Vasconcellos
VP, Chief Technology Officer
As CTO, Brett is responsible for directing and executing the company's technology strategy, and managing the software development lab.
During his 10+ years with the company, Brett has led the product design and development team for BIDS Trader, as well as teams responsible for performance engineering, and operational tooling. Prior to BIDS Trading Technologies, Brett led software architecture and delivery teams building derivatives trading systems at NYSE Euronext Technology, and UBS Investment Bank. Brett has more than 20 years of software design experience, and 15 years of leadership experience.
Brett holds a Master of Engineering Degree and a Bachelor of Science Degree, both from the Massachusetts Institute of Technology (MIT).
Sik Ngai
VP, Software Engineering
Sik is Head of Software Development of all BIDS Trading systems. Sik was a founder of BIDS Trading.
Sik has more than 30 years of experience in enterprise software development, and more than 20 years of experience in financial technology. Sik created the original design for the BIDS trading platform, and has managed the evolution of the system since inception. Prior to BIDS, Sik was head of development and Chief Architect at EFA Software, where he led design and development of exchange trading and clearing and risk management solutions for financial institutions around the world. He has also worked as a senior consultant to global financial organizations including the Deutsche Borse, SIA S.p.A, and the Saudi Arabian Central Bank.
Sik holds a B.Sc. Degree with Distinction from the University of Calgary.